How Much Does it Cost to Self-Publish a Book?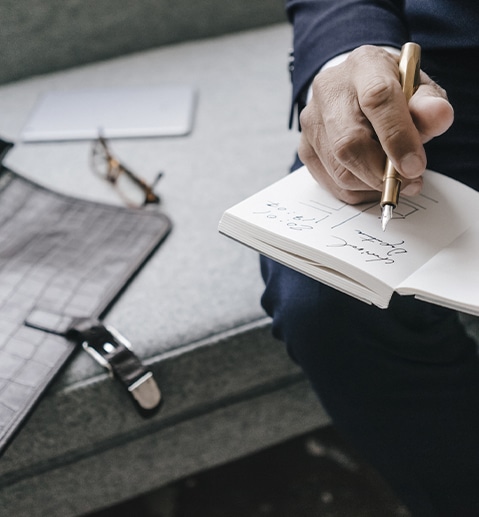 Choosing to self-publish means agreeing to some upfront costs, and that amount is not static. How much it costs to self-publish a book really depends upon your personal expertise and comfort level, and the level of professional services you hire.
Depending on the services you use, you might prepare to pay as little as $1000 or up to $5,000 before your book is even out on the market. Don't balk at these numbers just yet, though. Many publishers, like Palmetto Publishing, allow you to choose the services you need a la carte, so let's break it down.

Do I Need to Hire an Editor for My Book?
Of course, the first step of the process, writing the book itself, need not cost anything but time, at first. Finding beta readers doesn't really cost anything either. What might cost some money at this time is hiring an editor while you're still working out the structure of the book. Developmental and line editing are different things that suit different needs, and rates vary depending on the length of your book and the service you choose. Of note: you can often package various services together, even within the realm of editing, since different sorts of editing may be required at different stages. A service like Palmetto Publishing, for example, can cover all these needs throughout the writing process. Developmental editing will run you anywhere from about $0.07 per word to $0.15, while line editing may cost a little less.
After your manuscript is finished, proofreading (about $150-$500 or so) is another sort of editing to consider, but if you discuss your needs with your editor beforehand, you might nab a deal. Still, a good chunk of your budget should go into these services, because you want your work to be professional and polished.

Should You Hire a Professional Book Cover Designer?
Book design is an area you might cut some corners if you happen to be experienced in some areas, or at least willing to learn. First, there's the cover design. You can get that done and dusted for as low as $400 or upwards into the $1,500 range. This also depends on what you want, such as if you're using stock images or if you're hiring an illustrator; it will vary depending on the book. Just remember: people do judge books by their covers, so this step is important!
The interior of the book is an area that can cost you nothing if you're experienced with formatting, can cost you a little if you purchase and learn to use professional software, or a bit more if you simply hire services to handle it for you. A publisher like Palmetto Publishing, for example, charges between $400 and $800 depending on the complexity of the book's interior.
With a freelancer, you might be shelling out more or less the same, so figure out what's best for you and your book. If you're going to be publishing your book digitally, formatting the book correctly is extremely important so it's readable, as intended, across devices. Again, if you're not confident doing this yourself, there are people out there who can perfectly format your book for ebook publishing for a fee.

Cost of Marketing A Self-Published Book
At the marketing stage of your book, there are some opportunities to save money if you're willing to put in the time. Putting up a website for your book and organizing marketing materials (including book swag to mail out or for author signing events), getting your book's marketing plan off the ground, and maintaining the momentum isn't easy, and there's no shame in hiring book marketing services since it'll most likely save you money in the long run!
This varies greatly depending on just how much help you require, and can cost anywhere from $150 to nearly $2000. As a reminder though, you as an author are still responsible for keeping it all going after your book is published, because pre-orders, though important, aren't everything. Hopping on social media and getting involved with the community costs nothing but time.
Lesser-Known Self-Publishing Costs
ISBN
Some other expenses to consider include registering copyright and getting your book's ISBN. A word on the ISBN, though: it might be included depending on how your book goes to print, or in the case of ebooks, it may not be required. And if you distribute your ebook on multiple platforms, you may need more than one ISBN (one per format). On the whole, it's worth your while to have an ISBN for every edition of your book, but that's the author's decision.
Book Jacket Photo
If you're including an author picture, you may need to pay a photographer (or not, if you can do it yourself or get it for free from a kind soul you're close to). Of course, there's also the material written on the back cover and inside flaps, which you may or may not want to have someone professionally write (or edit, if you write them yourself). These aren't hidden costs so much as small details that can add up.
Promotional Material
We referenced book swag earlier: these can be postcards or buttons, stickers, or they can be more complex. Some authors ship their first print runs with a bookmark or signed bookplate. Some throw in makeup and accessories that have to do with the book's theme. Do what's best for your book and your budget.

How Much Does It Cost To Print A Book
When your book goes to print, the cost will vary depending on whether you're going digital-only or both digital and print, with the most cost-effective route often being digital-only. There are different sets of fees involved, and if you're going the print-on-demand route, there are different services to consider, all with their own pros and cons.
Before deciding on a print-on-demand service, it's important to know where you want your book to be listed (or carried, in the case of brick-and-mortar stores). If you're releasing both an ebook and a physical print book, you might go for a different option than, say, if you want to simply sell the book from your own website.
When it comes to printing the book, there'll be a fee per unit (a few bucks) as well as a royalty fee for the shop that is making the sale, so this is also the stage where you have to consider the actual retail price of the book to ensure you're indeed making money.
How Much Does It Cost To Publish A Book With A Publisher
Self-publishing is a great way to maximize your potential royalties, so focusing on making your book look polished and professional, executing a good marketing plan, and distributing in the way that makes the most sense for you and your book are how you'll get to recuperating those upfront costs. It's often thought that an author must take on every step of the process on their own to 'self-publish' but that's simply not the case!
At Palmetto Publishing, we transform your manuscript into a book that can be enjoyed and shared across various platforms. We strongly believe that your work is your work, which is why we take 0% royalties and you retain 100% ownership. We just want to provide independent authors with the services and tools to succeed!
When an author cuts too many corners throughout the process, it shows, and this may impact sales. As with many things, knowing what you want is the first step to figuring out how to get there, and everything else will fall into place. Contact us today to see how we can work with you.