Book Cover Design
Palmetto Publishing offers four different professional book cover design services tailored to meet the needs of any independent author based on their budget and design preferences. Learn more about our services below and how we can help you design a captivating book cover.
*Cover Design and Interior Formatting are required services.
Professional Book Cover Design

Palmetto Cover
Our Palmetto Cover service is a clean and minimalistic design for genres like poetry, business, or religion, where emphasizing the text is paramount. It's also a great choice for authors using existing artwork from a third-party designer or illustrator. This service option assumes minimal photo editing work but still packs a punch and effectively conveys your book's tone to potential readers.

Custom Cover
Our Custom Cover service is appropriate for all genres and offers more choice and flexibility. This service is our most popular option, giving our authors more creative freedom to choose between two unique concepts. Your book is one of a kind, and we want the same for your cover! With our talented designers and collaborative approach, we'll bring your book to life with a cover that matches your vision.

Complex Cover
Complex Covers are also suitable for all genres, with fiction being the most common. With this service, we offer three three distinct concepts that utilize more advanced image manipulation in order to capture a multifaceted vision.
We deliver a value-added proposition, enhancing the writer's original vision with our professional graphic design skills. It's more than just a cover design — we handle the technical aspects of your book with the objective of crafting a concept that makes your book alluring, captivating, and unforgettable.

Illustrated Cover
Our Illustrated cover is most popular for fantasy, sci-fi, and children's book genres. With this service, our illustrators can create a custom piece of cover art that serves as a powerful storytelling tool for your readers. Whether you're looking to showcase a custom character or bring a place in your fictional world to life, we can create a striking cover that will leave a lasting impression.

E-book Conversion
If you purchase our this service, we create the cover and interior design for paperback, then convert both files to e-book for $299. This service includes the EPUB file to make your e-book available on all major platforms.
Interior Formatting
Interior Formatting goes hand in hand with our Cover Design Services. This service ensures your manuscript is professionally formatted and optimized for publishing. Utilizing both services gives you a seamless publishing experience, letting us handle all the technical aspects of layout, typography, and design.
Why Palmetto Publishing
At Palmetto Publishing, our mission is to help authors succeed. Here's how we do it.

Professional experience
We have years of experience and knowledge in the publishing industry and can guide you through the publishing process.

Personalized publishing
Every author is different, so we offer customizable packages to tailor our services to your needs.

Premium image libraries, including Getty Images
Our access to a vast library of high-quality images can help you create a captivating book cover design.

One-on-one support
Our project managers are well-versed in publishing and provide the support you need during your publishing journey. You'll work with one project manager throughout the entire process to ensure your needs and vision are met.
Additional Self-Publishing Services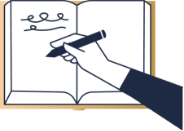 Editing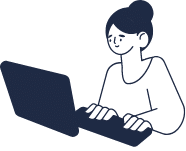 Illustrations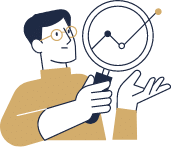 Marketing
Our Book Cover Design Process
We help you inspire your readers with a professional book cover design. We utilize premium stock images, custom illustrations, expertly selected typography, and even author-supplied images to get a cover that exceeds your vision. Palmetto Publishing also handles the necessary details by including the ISBN and barcode. With the purchase of our Marketing Copy service, you'll also receive back cover text expertly crafted by our marketing team.
Here's an overview of our book cover design process.
1
Book Concept
Your dedicated project manager will ask questions to understand the tone and mood you want to convey to your audience. Understanding your book and cover preferences will help us work towards your vision right from the beginning.
2
Analyze Your Genre
We research typography, layouts, and color themes common to your genre to ensure your book cover design will fit the market.
3
First Look
You will receive your initial cover proofs within 4-10 business days.
4
Implement Your Revisions
Upon your review, we can begin rounds of revisions to meet your exact preferences.
Authors Love Our Work
See what our customers are saying about our professional book cover design services!
FAQ
Why do you need a great book cover design?
A great book cover design is important for many reasons, primarily because it's the first point of contact with potential readers. While we all know the phrase, "don't judge a book by its cover," readers are still more likely to pick up a book if the cover grabs their attention.
A visually appealing cover also sets the tone of your book, giving readers an idea of its genre and theme. A captivating book cover can generate interest and increase the likelihood of people reading your book.
What sets apart a great book cover?
A great book cover will stand out from the crowd with its captivating design. It should have a clear title and subtitle with an attention-grabbing focal point. It has a strong composition with non-distracting details yet contains the right amount of intriguing visual elements while balancing white space. Book covers should engage potential readers and pique their curiosity, encouraging them to read further.

At Palmetto Publishing, we collaborate closely with authors to understand their vision and genre. With our experienced design team and resources, we help to create a professional book cover design that your readers will love.
How to choose the right designer for your book cover
When you work with Palmetto Publishing, your project manager will match you with a designer dedicated to bringing your book cover vision to life. Our project managers understand our designers' strengths and styles, ensuring you're paired with the right designer for your book.