The Complete Guide to Self-Publishing a Book
Publishing your work doesn't have to be a difficult, complex process.
Publishing a book can feel like a monumental task, especially when you do it on your own. There's a whole world of design choices, marketing strategies, and printing options that you need to navigate before your book finds its audience. Count on Palmetto Publishing to guide you along the way.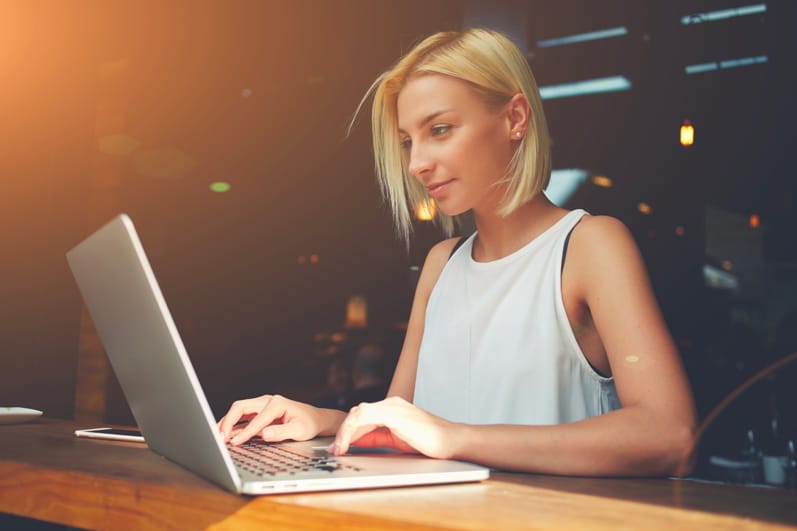 Publishing a book is a big commitment, but there are benefits to self-publishing that make it all worthwhile. This guide will tell you what you need to know about self-publishing and walk you through the steps involved, from first draft to seeing your book on the shelves.
Let's start with an introduction to self-publishing books and why so many authors choose this route.
Why Self Publish?
It's not always easy to decide between traditional publishing and self-publishing a book. On one hand, traditional publishers give your book a certain level of credibility. A contract from a publishing house tells booksellers that someone knowledgeable has backed your idea. But that credibility can come at a cost.
According to Writer's Digest, traditionally published authors only keep 10% to 15% of a book's income. Self-published authors can keep up to 100%, depending on arrangements with sellers.
Self-publishing also gives you more control over the creative process, from editing to visual design. Plus, you keep the rights to your work instead of handing them over to a publisher.
The appeal of self-publishing has made it the fastest-growing segment in book publishing, according to the Alliance of Independent Authors. It's still not an easy road, but you can navigate it with the right guidance. Here's what you need to know.
Writing the Book
If you have a finished book ready for publication, congratulations! You're ready to move on to editing. If not, that's okay. It's easy for authors to get excited and start thinking about publishing before the book is finished — or even started.
Keep the Momentum
Use that excitement to fuel your writing. Focus on why you want to publish a book and what you want to communicate with it.
If you're struggling to make progress, create an outline. List the sections you want to include. It's for your eyes only, so don't worry about formatting or structure. Just get your ideas on the page.
Then take it one piece at a time. Set goals for yourself like finishing a chapter by a specific date or writing a certain number of pages per day.
Phone a Friend
Some people find it helpful to have "writing buddies" who can check in on your progress and offer feedback on artistic choices. Having someone read an excerpt of your book can calm lingering doubts and show you the book's next step.
Feedback during the writing process is optional, but you'll definitely need someone to read your finished draft.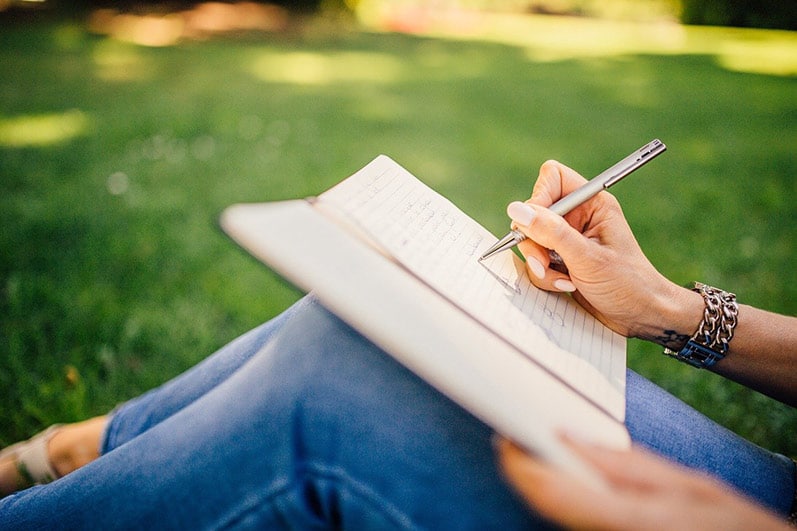 Editing the Book
A first draft is never ready for publication. Neither is a second. It takes multiple read-throughs and various degrees of re-writing before it should go to print. Here's the process the pros use.
Self-Editing
Your first draft should be for your eyes only. It's possible to give your raw first draft to a beta reader, but you'll get more useful feedback if you've given it a self-edit first.
Don't self-edit right away, however. Put your manuscript aside for at least a few days. A week is even better. (According to The Write Life, Stephen King waits for six weeks!)
When you pick it back up again, you'll look at it with fresh eyes. Make sure:
The first few pages grab the reader's attention.
The language is vivid (Show, don't tell!).
You don't overuse certain words.
You don't use complex words where simple ones would do.
Most importantly, don't worry about making the first draft perfect. You still have several rounds of edits and plenty of time to make changes.
Beta Reading
Beta readers are volunteers who read your manuscript and offer feedback. The Write Life recommends beta readers who are:
Part of your target audience. If you wrote a YA novel, ask a friend's teenager to be your beta reader. If you wrote a nonfiction book for entrepreneurs, choose a business owner.
Not too close to you. Family members and friends make enthusiastic beta readers, but they're inclined to boost your ego. Acquaintances, coworkers, and friends of friends are more objective.
Willing to be honest. Only take beta readers who are explicitly okay with offering constructive feedback.
Not too busy. Reading an entire book takes time. You want someone who will get back to you in a timeframe that works for you.
Ideally, you'll have multiple rounds of beta reading and more than one reader per draft. Send your first self-edited draft to two or three people at first, implement their suggestions, then send it out again to two more people.
Repeat until you're ready to show your draft to a professional.
Professional Editing
For most writers, this is the first big financial investment you'll make in your self-publishing book. It's also arguably the most important.
A professional editor will look at your manuscript and turn it into a polished product. Editors know industry standards and what resonates with readers, and they'll make sure your book is as good as it can be. They'll also catch errors that a writer or beta reader can easily miss.
There are several different types of professional book editing services. The major ones are:
Developmental editing: A higher-level look at the manuscript and its effectiveness for the intended audience
Line editing: More specific feedback on language usage and style, including word choice and prose quality
Copy editing: Sentence-level, more mechanical editing that looks at grammar and usage and checks for errors
As a self-published author, you choose your editing services. Top-level publishing companies like Palmetto will have editors experienced in all three types of editing. The Palmetto editing team can help you determine which form or forms of editing will serve you best.
Professional Book Design
Don't underestimate the power of a great book design concept. Your book can only impact readers if they pick it up and open it, choosing yours over the hundreds of other choices.
As an author, you need to appeal to the eye as well as the mind. That means paying attention to:
Font and typesetting
Page layouts
The book title page
Front and back cover design
Everyone says "don't judge a book by its cover," but we all do — including your future audiences. If your book doesn't look professional and polished, discerning readers may pass it by. A professional book cover design helps you put your best foot forward.
Book interior formatting matters, too, especially if you publish digitally. Your book needs to be readable across a range of devices. Proper formatting makes that happen.
Readers also look for signs of high quality in print books. That includes:
Page size
Paragraph construction and line spacing
Font size and type
Margins and page breaks
Chapter title styling
If you publish through Palmetto, you'll have multiple options for cover and interior design services. You choose the service that best suits your book and Palmetto's expert designers will help it shine.
Publishing and Distribution
When you feel like your book is polished, it's time to arrange for book printing and distribution. You can publish your book electronically, in print, or both.
Print vs. E-Books: How to Choose
Print books are more expensive for readers, but they're also more popular. According to Pew Research, 65% of adults have read a traditional printed book in the past year.
Still, e-books are making headway. Approximately 30% of adults read an e-book last year, up from 25% in 2019.
Not sure which way to go? Publishing both types of books lets you maximize your audience. Palmetto Publishing makes it easy to print through IngramSpark, the self-publishing platform from top distribution company Ingram Content Group. Costs are:
$25 per title for e-books
$49 per title for print only (hardcover, paperback, or both)
$49 per title for e-book and print
All options include sales reporting and distribution to major retailers.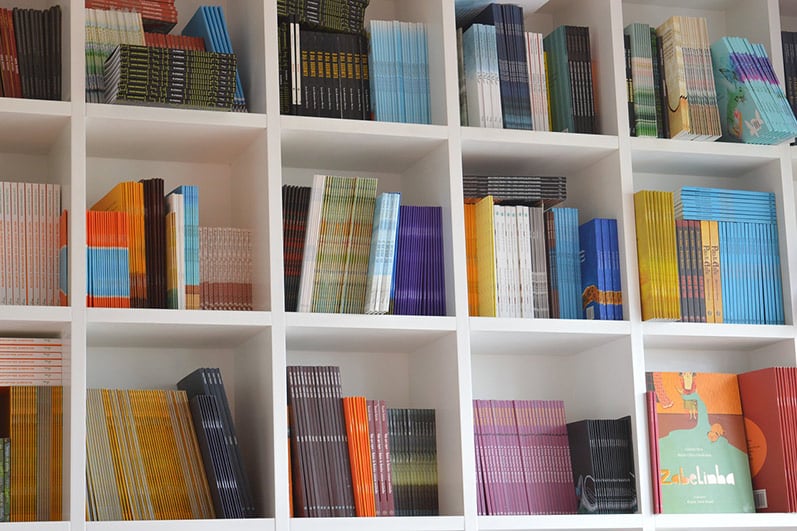 Distributing Your Book
Distribution is how your book makes it into the hands of readers. Your most budget-friendly option is to handle the process yourself, working directly with retailers.
Where to Distribute
If you distribute your title independently, you decide what platforms to sell through. If you sell print books, you have the option to sell exclusively online or ask brick-and-mortar retailers to shelve it.
Brick-and-mortar sales can give you more exposure, but it's not always easy to get shelf space. Palmetto and IngramSpark often recommend starting with independent booksellers.
If you build a good relationship with an independent seller, they can take your book under their wing. Start by getting to know the store and their target readers. When you learn what they sell and what their buyers like, you can pitch your title more effectively.
The Benefits of Outsourcing
When you handle distribution, you keep more in your pocket per sale, but all the logistics and negotiations fall on your shoulders. It can be extremely stressful especially if you lack industry experience.
Another option is to outsource your distribution. If you print through IngramSpark, the company works with retailers on your behalf.
IngramSpark distributes print books to more than 40,000 retail stores and libraries across the world, including Barnes & Noble and Amazon. E-books make it to all four major platforms:
Amazon
Apple
Kobo
Barnes & Noble
With distribution out of the way, you can focus on marketing.
Book Marketing for Self-Published Authors
Getting your book on shelves and e-book platforms is an important first step, but you can't wait for readers to stumble on it. You have to actively promote it on platforms your readers will see.
Where to Market Your Book
Variety is important when it comes to book marketing. Some people will be looking for their next great read on Instagram, while others trust their favorite book blogs or podcasts.
Social Media
Whoever your readers are, they're probably on social media. More than four and a half billion people around the world use social platforms like Facebook and Instagram, a 10% increase in just a year.
As it grows, social media has become a gathering place for readers. Book lovers have created BookTube on YouTube, BookTok on TikTok, and #bookstagram on Instagram.
Communities like these allow authors to build connections and market their books for free. If you engage with creators, you can ask for reviews when your book hits shelves. You can also buy ads to increase your exposure with people who haven't seen your work before.
Press Releases
Traditional media still matters. With a good press release, you can get interviews and write-ups from local and industry journalists, podcasters, and bloggers.
Palmetto offers press release writing and distribution a la carte or as part of a book marketing package. Drawing on a network of more than 780,000 media outlets, Palmetto's professionals will send your announcement to as many as 1,000 media outlets.
Your Author Website
Every book project needs an internet home. Your author website will be a resource for anyone who's interested in your book, whether they hear about it on the radio or watch a reviewer discuss it on YouTube.
Your website should feature:
Your biography
A contact page
Opportunities to buy your published works
Links to your social media pages
You can design and publish your website yourself or hire an expert. Palmetto's designers are ready to help.
Getting Started with Publication
The world of self-publishing is much easier to navigate with a knowledgeable partner like Palmetto Publishing. Palmetto is a top-tier company with expert staff in all aspects of book publishing, from copy editing to book marketing.
Working with Palmetto lets you focus on what you know best — your book and its audiences. You have the freedom to market and print with Palmetto or handle those aspects on your own, trusting us with only the essentials of interior formatting and cover design.
Reach out today to learn about our author services. You've worked hard on your book, and you deserve a publication process that's as easy as possible.