How Much is Book Editing and Do I Really Need It?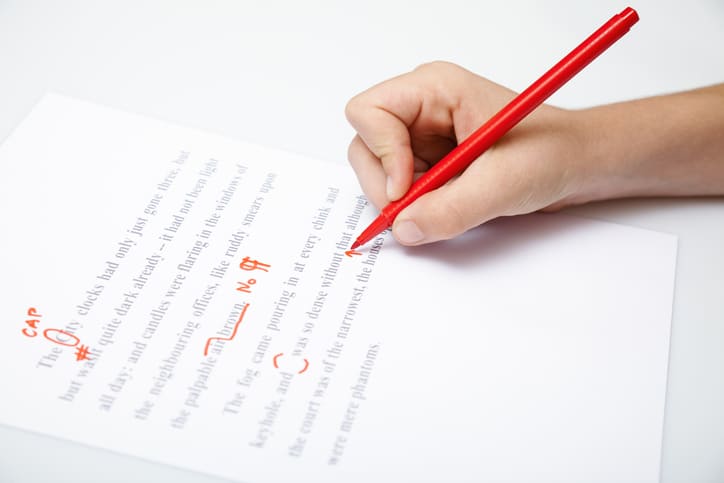 When you finish your rough draft, that wonderful moment may be overshadowed by realizing that revision is 80 percent of the work involved in book writing. Although a polished and clean book improves your chances of success, it won't save a poorly written story.
Or the developmental assessment, which requires significant rewriting, improved word choice, and restructuring. Or the line edit review, which catches all mistakes and typos, primarily focusing on punctuation.
Doing these reviews in order is essential because if the book isn't selling, you will have wasted the money you spent on editing. At Palmetto Publishing, we want you to rejoice in the investments made into your book. Let's look at how much book editing is and not if, but when you need it.
Book Editing & Proofreading
Book editing and proofreading are different jobs meant for different stages of the revision process. Editing provides an opportunity to make your writing better, while proofreading is a final check to ensure correctness before publication.
For you to convey the intended message, it should be devoid of any issues that detract from its message. Even the smallest error can lead to miscommunication and harm your reputation. Therefore, expect multiple rounds in the editing and proofreading process to do it right.
Developmental Editing, The first stage of the editing process is the developmental edit. This edit is an extensive markup with many suggestions on making the story or manuscript better, helping the flow and enrich the story, and evaluating the book as a whole so that it all makes sense.
It involves the most time and effort to uncover and identify all of the "big-picture" problems underlying your story.
Line Editing involves editing a book sentence by sentence (or line by line) to upgrade the prose, always keeping the craft in mind. A line edit ensures that your book's content is consistent while its language is creative and concise.
Line editing comes before copy editing. Where line editors are concerned primarily with questions of style, copy editors are concerned with mechanics.
Copy Editing ensures that the language in a manuscript follows standard English rules and adheres to the house style guide. Copyediting services check for accuracy, consistency, and grammar errors, spelling, syntax, and punctuation.
Any book or manuscript can benefit from copy editing. Copyediting focuses less on the big picture and more on the details of the language.
How much should you be paying your book editor?
This question is paramount for self-publishing authors; however, it's not a straightforward answer. There are factors to consider for an accurate book editor estimate. For example, your book's genre can impact costs – a cookbook or poetry book will require less work than historical fiction or non-fiction since it often requires fact-checking or academic background.
But at the same time, editors for comics and children's books (genres with a much lower word count) could have a much higher per word rate. After all, a picture book might only be 1,000 words long, but the final price can't be just a fraction of a 60,000-word novel to make a project worth the effort.
Our Book Editing Cost:
Developmental editing — $0.09 per word
Copy editing — $0.029 per word
Line editing — $0.036 per word
At Palmetto Publishing, we start our editing process as soon as you turn in your manuscript. Our editing services include:
Copy Editing starting at $0.029 per word.
Technical edit highlighting grammar, punctuation, spelling
Editing to the Chicago Manual of Style
Line Editing starting at $0.036 per word.
Feedback on the effectiveness of style, clarity, and characterization
Suggestions for improving tone and organization
Correction of obvious grammatical and punctuation errors
Developmental Editing starting at $0.09 per word.
A detailed analysis of the structure and effectiveness of a manuscript
Comprehensive feedback regarding what works and what doesn't work
Actionable advice on how to tighten the language and focus the message for the intended audience
The Importance of Book Editing & Proofreading
As stated in the introduction, the order you edit will significantly affect your spending because there is no sense in copyediting a lousy book. Hiring a developmental/content editor or writing coach is more important than a copyeditor at that point because having a good story comes before grammar and spelling.
In our experience, editors and authors have pulled their self-published online work down due to the number of grammatical errors and inconsistencies. Worse, don't let your readers find a plot hole or gap in the subject matter, which might put them off forever.
Most authors don't seek an editor's help until the end stages of the process, but this is a mistake. Instead, consider hiring an entire editorial team. Hiring a team may sound costly, but if you're going to edit your book, why not do so during the writing process to not compound or complicate your edits later.
By incorporating the editing costs into your overall budget and editing your manuscript in the right order, you'll save valuable time and money while producing the best book possible.